The Restaurant Reviewer's Lament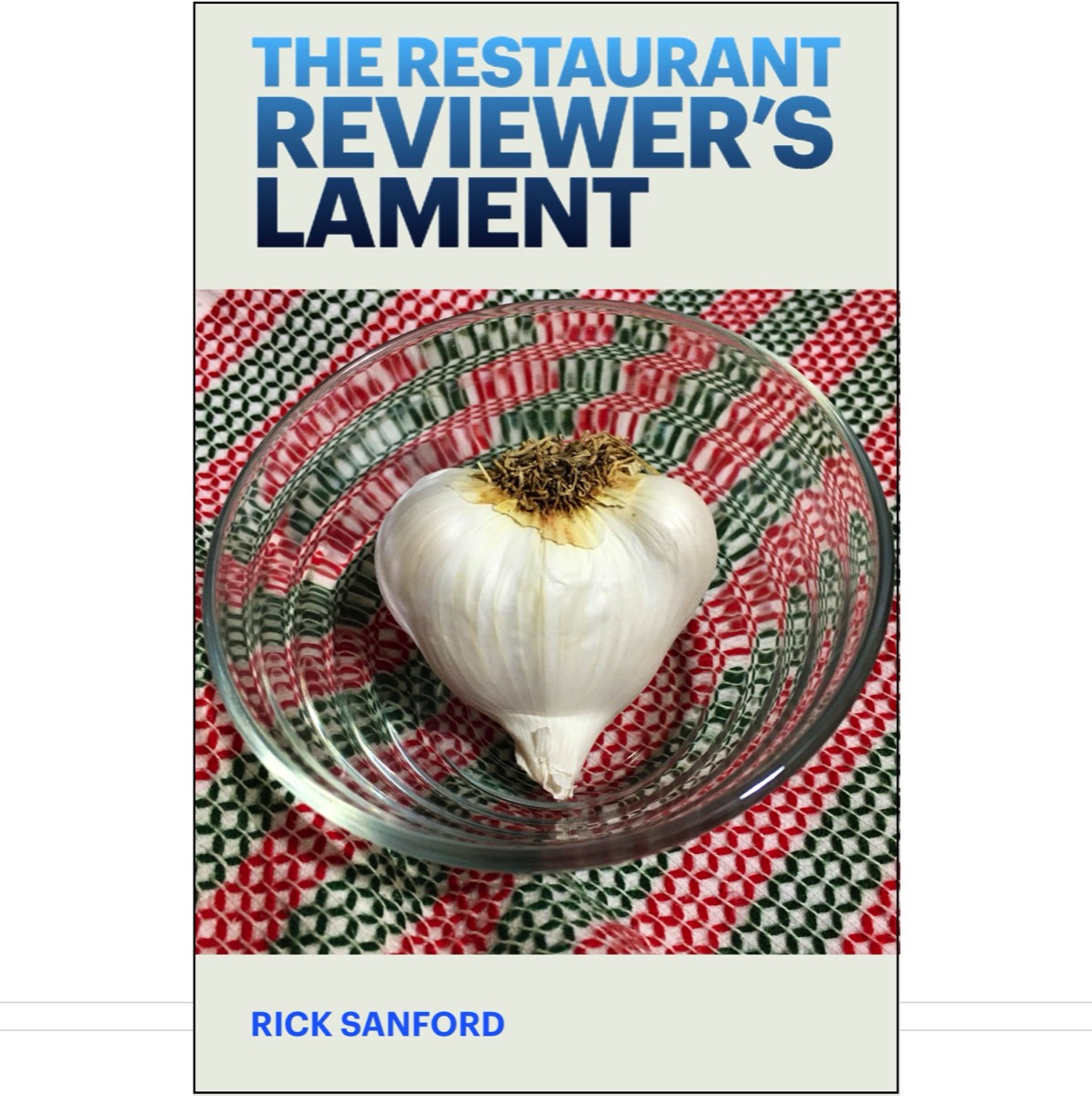 There's a certain class of songwriter and poet that deftly finds the shard of light between the poignant and the cynical. Leonard Cohen, Weird Al, Neil Finn, Stephin Merritt and Arlo Guthrie seem like some of Sanford's lyrical forebears; they can never resist a pun, but won't sacrifice the twang of a heartstring or the tang of despair for a mere jape. This delightfully dark collection of poems and lyrics - some pure ballads, some elegies for lost loves, some prayers to Victorian sci-fi prophets - traces a narrator's exploits and oscillations between the over-easy eggs and the ripe dustbins of urban life. But Sanford's inventive voice runs through the lot, a circadian narrative from morning to midnight, as he wanders his city, more flaneur than boulevardier, a tour guide for the new Lunar Baedeker, updated for your recent visit.
Shannon Borg
'The Restaurant Reviewer's Lament' by Rick Sanford is a collection of whimsical sometimes surreal poetry that presents an urban landscape of absurd encounters with both food and people. As a playwright a teacher once said that if you have a gun on stage a character has to use it. Rick definitely uses his to take the reader to the endgame of an image. The lyric quality of the work lends itself to both music and an enjoyable vocal reading.
Griselda Steiner
Part love story, part dietary advice, part murder mystery.
A book of lyric prose, served up in digestible-sized portions.
Available in paperback, on Apple Books & Amazon Kindle.
and soon enough you will find
that fame's enlargement is no more kind

than that resulting from a meal
too oft' enjoyed from pit to peel

for food's seductions quickly bind
and fame's excess lies in the mind